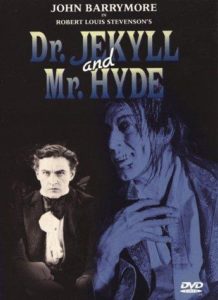 Dr. Jekyll and Mr. Hyde, a 1920 horror silent film, was released through Paramount/Artcraft on March 18th, 1920 in New York. The film is based upon Robert Louis Stevenson's novella The Strange Case of Dr Jekyll and Mr Hyde and starring actor John Barrymore.
This story of split personality, has Dr. Jekyll a kind and charitable man who believes that everyone has two sides, one good and one evil. Using a potion, his personalities are split, creating havoc.
You must suffer me to go my own dark way. I have brought on myself a punishment and a danger that I cannot name.
This Hyde Latex Halloween Mask was produced by Trick or Treat Studios and released in 2011. One of the inaugural pieces from their first year release collection, it's one of our favorites from their catalog.